Contact us today
for more information
S.H.S. was founded in 1988, it operates in the field of industrial automation systems and in particular in the design, development and production of drives for stepper motors. With its products (Hardware and Software) it develops a series of applications on automatic machines in the most different industrial sectors, such as: packaging machines, woodworking machines, glass processing machines, ceramics, tile , textile, paper industry, footwear industry.
30 years of innovation,
technology, passion.
SHS Italia
CERN and Us
SHS is CERN Supplier
Our company is official supplier of CERN. With 550 units installed in the Large Hadron Collider, we took part in the most important experiment of the century.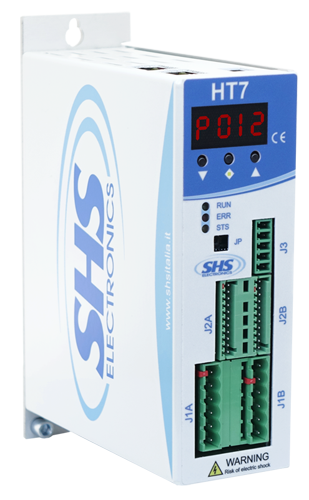 The experience in multiple applications, new technologies, the experience of our programmers and the constant commitment in research have allowed us to "govern the movement" according to the most severe requirements of modern automation. The continuous contact with the reality of the market and the goal of satisfying the requests in the most different market sectors, lead SHS to create a structure capable of providing complete solutions in the field of applications with stepper motors.
The products developed in recent years are implemented with high-performance microprocessors and employ advanced components.
The latest generation of drives identified in the STAR 2000 and HT series are able to connect through the most common fieldbuses such as: PROFINET, ETHERCAT, ETHERNET IP, CANBUS, MODBUS, etc.